Arizona Backyard Ideas on a Budget
Owning a home is an experience many people dream of. Once you've achieved this goal, your imagination starts to take off as you think of all the things you can do to personalize your home and property to make them functional and showcase your personality. Then the bills start coming in, and you realize some of your ambitious ideas may have to be put on hold until your budget balances out.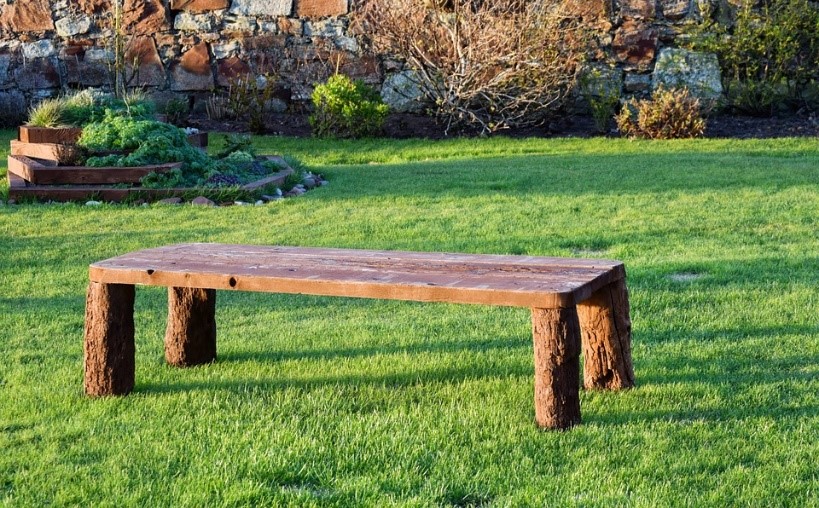 If this sounds familiar, fear not! You can have a beautiful backyard on a budget and enjoy the landscape that you procure with love when the project is complete! Here are some ideas to get you started:
Look for Deals on Sod. You might be surprised to learn that Arizona sod doesn't have to be full price. Keep your eyes open for special deals, percentages off, or free delivery. Check around for sales, or look for promo offers on social media sites like Facebook. You might find excellent deals you didn't even know existed if you follow certain companies on their social media sites. Some Arizona sod companies like Evergreen Turf will even install your sod for you, which can make the process of beautifying your property much easier.
Install Interlocking Pavers. Interlocking pavers are easy to work with, and if you're up for a DIY project, you can probably install these yourself. You may need to install irrigation lines and put in irrigation controls before prepping your ground for pavers, however, and that job is often best being left to the experts. Before you lay the pavers, make sure you remove the original soil, and have a well-compacted base in place as a foundation. Arizona clay can cause problems when it rains if you don't have a proper base in between the clay and the pavers.
Use Overlay Pavers. If you're just trying to put a quick fix on already-existing concrete that's not offering much in terms of aesthetic appeal, overlay pavers are a good way to go. They'll disguise boring, cracked concrete and instantly freshen up your patio space.
Install a Fire Pit. Arizona's evenings can get pretty chilly, but you don't have to forego the outdoor fun if you're entertaining or enjoying the fresh air. A firepit can be an awesome addition to the area's backyards, and depending on how elaborate you go, you can install an affordable feature or splurge on a super elaborate fixture. There are plenty of online resources to walk you through a DIY fire pit installation, and the purchase of a manufactured fire pit can make the process super simple.
Plant Arizona-Friendly Plants. Not all plants are ready to weather the elements of the Arizona desert climate, but if you choose plants that are native to Arizona, they'll acclimate to your lawn and produce beautiful accents for your landscape. If you aren't inclined to have a green thumb, you don't have to run away from the idea of landscaping your own lawn. Because many of the plants that are native to Arizona are hardy by nature as a result of our climate, you often have to work very hard to damage or kill them. They typically stand up to amateurs who are trying their hand and growing plants quite nicely, and if something doesn't work for one reason or another, you have plenty of other options.
If you're in search of an Arizona sod company to help you get your yard lush and green, contact our team at Evergreen Turf today! If you're installing your own Arizona sod, check out our How to Install guide to help you along your way!
Seasonal Arizona Sod and Lawn Care Tips
Enter your email address below and we'll remind you when it's time to reseed & change your irrigation schedule. You can remove yourself from our list at any time.
Connect with us for more tips and information.
Facebook
For questions or to order by phone call:
(480) 456-1199
Popular Articles