Finding the Right Grass Solutions for Your Sports Field or Golf Course
Are you a sports field or golf course manager? Trying to find the right grass solutions for your field or gold course can be challenging! Here are some tips to keep in mind when choosing your Arizona sod.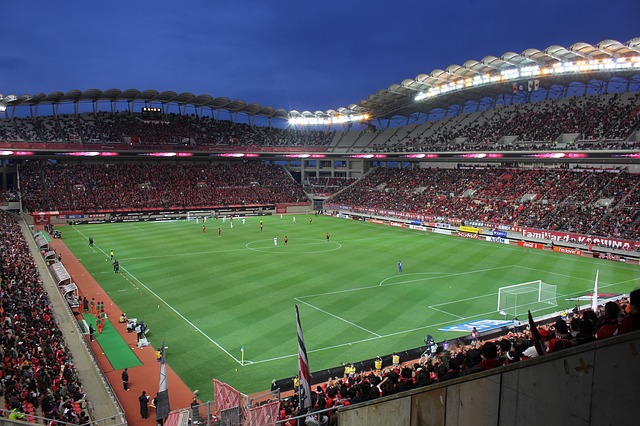 Consider the layout. A soccer field is going to be much different than a golf course, so it's important that you consider the layout of your professional field when choosing the type of sod that's right for your business.
Analyze the surrounding area. Is your sports complex right next to a mountain range or lake? The surrounding area will help you determine things like soil and air quality. The more you know, the better chances you have at maintaining a beautiful golf course or sports field.
Consider the climate. Will your field be in the shade for much of the day? Does your town ever see snow, such as Flagstaff or Sedona? Climate plays a big role in determining the right type of sod for your professional installation.
Determine how much wear and tear it will get. Football fields have considerably more wear and tear than other types of professional fields. There are certain types of sod that hold up well even with lots of wear and tear, so factoring in this element will help you in your decision. For example, Celebration Bermuda Grass is a good option for use in a high-traffic area, because of its excellent wear tolerance. Known as a nearly indestructible grass, it is a popular choice for residential lawns, sports fields, golf courses and parks.
A landscape professional can guide you through the decision-making process to find the right solutions and sod products for you when you are ready to take your lawn, sports field or golf course from patchy and sparse to lush and healthy.
Evergreen Turf has years of experience in installing Arizona sod for professional fields and courses. They have installed sod for many golf courses in the state. The best types of Arizona sod for golf courses include ultra-dwarf bermudagrasses, Tifdwarf, Bentgrass, and Tif Eagle. Evergreen Turf's expert staff tailor the method of planting to each golf course's turf selection. Evergreen Turf also takes care of all site preparation and design for each professional project.
One of the most famous projects of Evergreen Turf is The University of Phoenix Stadium. The stadium uses Tifway-419, a Bermuda hybrid. It was planted by using stolons, or plugs, that provide the best long-term field conditions.
Here are the top reasons to choose Evergreen Turf for your landscape:
Arizona's premium provider with proven experience
State-of-the-art technology
New installs, renovation, or custom grown sod, Evergreen Turf offers turnkey solutions
For more information on Arizona sod, please visit our website at .