Top 4 Tips for Garden Weed Control
Whether you're a seasoned green thumb or just starting out with gardening, knowing the best ways to control weeds in your garden will save you a lot of time in the long run. Gardening is like therapy for many people, providing stress relief and other benefits. However, for others, the idea of a garden is nice, but they just don't want to deal with the weeds.
Check out these top 4 tips for lawn and garden weed control. We hope they help you control the weeds in your garden so you can enjoy gardening even more.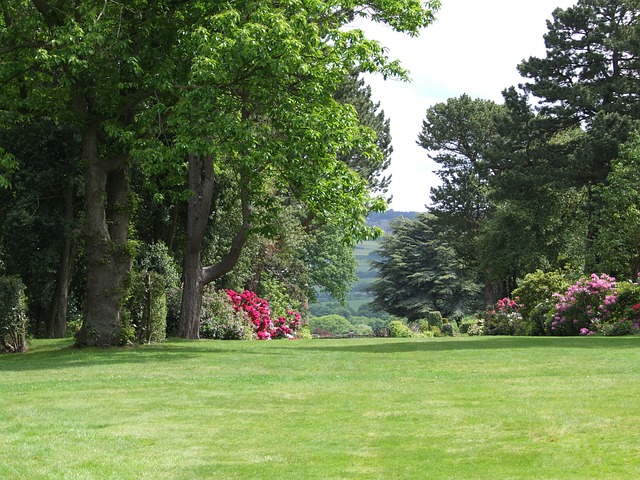 1. Install a weed cloth or mulch
Did you know that you can make mulch out of many different materials? Many people use leftover grass clippings or wood chips as mulch. However, you can also use things like newspaper. For adequate garden weed control, you'll need to apply about a dozen layers of newspaper. Alternatively, shredded paper or cardboard makes even better mulch than flat sheets because it's easier to spread and stays in place better than layers of newspaper. If you don't want to deal with mulch, a simple weed cloth works great too.
2. Use a tiller to remove small weeds
If you have a sizable garden, tillers are an easy and effective way to get rid of the small weeds that crop up around your plants. Make sure you plant your herbs and vegetables approximately 12 inches apart so that you can maneuver a tiller easily through each row. Also, frequent tilling is recommended so that you get the weeds while they are young and small. As a tip, you can till every time you mow your lawn to keep a consistent schedule.
3. Use a hoe to remove larger weeds
Sometimes you need to bring out the big guns to get rid of larger weeds that can't be removed with a tiller alone. Also, if you have a smaller garden, sometimes a tiller is a bit unnecessary, as a hoe is all you need to control weeds in small gardens. Again, just make sure you do it often to prevent major weed growth.
When you are hoeing, make sure you disturb as little soil as possible. The reason for this is to prevent weed seeds from germinating. See, most of the weed seeds are hiding in your soil, and they need sunlight in order to germinate. Some weed seeds only need a couple of seconds of sunlight to germinate. So the more you disturb the soil, the more weed seeds you will cause to germinate and begin to grow.
4. Apply weed preventatives
Check your local home improvement store for weed preventative products you can apply to your lawn. These are designed to stop weeds before they begin to grow. They will not kill existing weeds. One of the more popular products out there is called Preen garden weed preventer. Preen is a fluoride-based herbicide and generally safe to use in vegetable gardens. Whatever product you choose, apply your weed preventative on clean cultivated soil and water it immediately.
These 4 tips will help you control weeds in your garden so you can spend more time smelling the roses and less time pulling weeds!
Evergreen Turf is your source for the highest quality sod in Arizona. Our friendly, knowledgeable people are committed to answering all of your questions to ensure a stress-free experience with your new Arizona sod lawn. Whether you wish to sod a small play area for the family or an entire golf course, Evergreen Turf can help you make it happen.
Our team serves customers throughout Arizona, including Phoenix, Mesa, Tempe and Tucson. Check out our Frequently Asked Questions and our Spring Transition page for more spring lawn care advice, or give us a call at 480.456.1199 if you don't find what you are looking for. Have a specific question about your lawn? Email us at info@evergreenturf.com. Better yet, stop by and meet the team at our convenient Chandler location.