How to Make Your Arizona Backyard work for you
Follow these tips and tricks on how to make your Arizona backyard work for you and you're sure to have a lot of fun designing your backyard.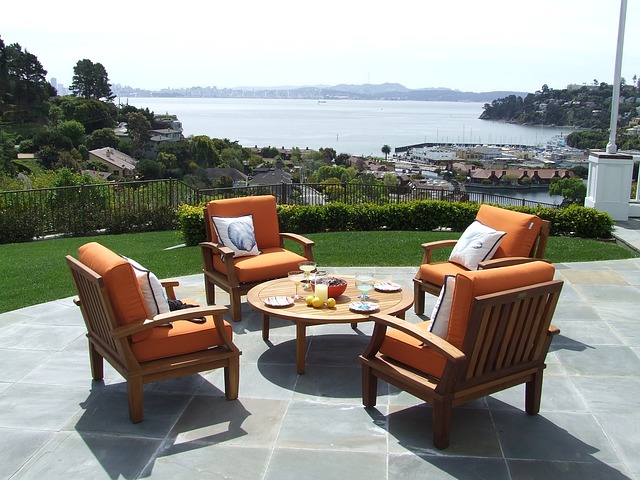 Create an outdoor lounge area
While Arizona does get very hot in the summer months, the rest of the year is quite pleasant to be outdoors during the day. It's nice to have a lounge area with some outdoor furniture to relax in your backyard and to entertain guests. You could even hang a hammock for extra-indulgent relaxation. It's best to also have a coffee table and a few comfortable chairs in your backyard. Wicker works nicely for outdoor furniture and holds up well through a variety of weather scenarios. Finally, create this lounge area in a shady spot so that it's comfortable to use for long periods of time. If you don't have much shade in your backyard, you could purchase some shade sails and set them up around your backyard lounge area.
Install Misters for the Summer
Everyone knows that the Central and Southern parts of Arizona can get very hot in the summer. If you happen to live in one of these areas, consider installing misters in your backyard to keep you cool all summer long. Misters can reduce temperatures by as much as 25 to 30 degrees. You can install them along the edge of your lounge area, grill, or pool. Your kids and house guests will thank you for creating a cool environment even in the thick of the desert heat.
Create a small vegetable garden
Cut down on the amount of veggies you buy at the store by creating your own vegetable garden. Choose the area that you want to be your garden and mark it off. If you are having professionals install a fresh Arizona sod lawn, make sure to let them know which area of your yard you plan to turn into a garden so they can avoid laying sod in that area. Some vegetables that grow well in Arizona include:
Tomatoes
Peppers
Okra
Onions
Radishes
Squash
Herbs
Install a Backyard Shed
Having a shed in your backyard reduces clutter in your garage and closets. Keep all your lawn care tools in the shed for easy access. Alternatively, if you choose not to do yard work and would rather leave it to the professionals to tend to your Arizona sod lawn, then you can install a shed and transform it into something useful for you, such as an afternoon nap and reading area, a playhouse for the kids, or an office!
Pick the right type of sod for your Arizona home
There are many factors to consider when choose the right type of sod for your Arizona lawn. Some questions to ask yourself are:
Is the area in the sun or shade?
Do you have a reel or rotary motor?
Do you have children or pets?
If you need more guidance, check out our Lawn Selector tool that will guide you to the right type of Arizona sod for your lawn.
Seasonal Arizona Sod and Lawn Care Tips
Enter your email address below and we'll remind you when it's time to reseed & change your irrigation schedule. You can remove yourself from our list at any time.
Connect with us for more tips and information.
Facebook
For questions or to order by phone call:
(480) 456-1199
Popular Articles