Summer Lawn Care Watering Tips
Check out these summer lawn care watering tips to help you keep your yard in tip-top shape through summer.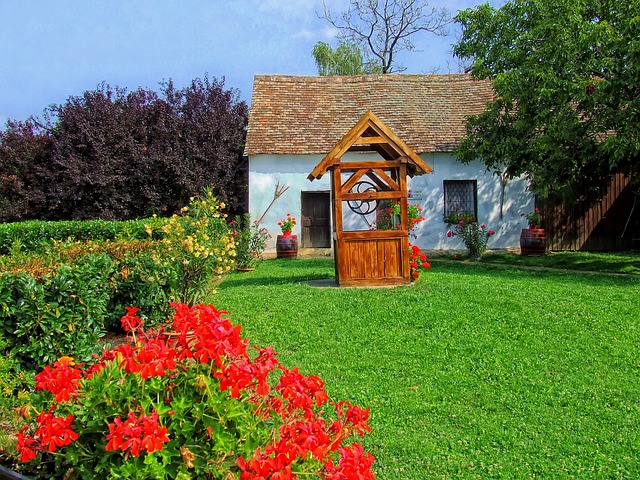 1. Water during the cool morning hours.
This helps to minimize evaporation. Do not water at night as this can promote disease.
2. Water your lawn every three days.
This can vary slightly depending on how well established your lawn is. If you have a fairly new lawn you may still need to water daily until it becomes more rooted. But if your lawn is a standard, well-established lawn then every three days should do it.
3. Adjust sprinkler heads to span the entire yard.
Most of the issues homeowners encounter with their lawn has to do with the sprinklers. Make sure your sprinklers are situated properly so that they span the entire lawn, leaving no patches dry or over-soaked.
4. Make sure nothing is blocking the sprinkler heads.
Check each and every sprinkler head to make sure it is set in line with the lawn and there is nothing blocking the water stream.
5. Hand water dry areas.
Rather than applying extra water to the entire lawn, simply hand water dry patches until they start to gain moisture levels comparable to the rest of the lawn.
6. Replace any damaged sprinklers immediately.
Check your sprinklers at least every couple of weeks for damage and replace accordingly. Ask your guests and children to tread lightly around the sprinkler heads to avoid excess damage.
7. Reduce watering when it has rained.
During monsoon season and other periods of heavy rain, be sure to adjust your watering schedule. Check for signs of overwatering such as puddles and discoloration. If needed, stop watering all together until the rain has cleared.
8. Water shaded areas about 30% less than sunny areas.
Shaded areas need less water than sunny areas since the shade helps the soil retain more water than sunny spots. Note that no type of sod can tolerate 100% shade. So while it might be tempting to throw up shade sails all over your yard to combat the hot Arizona summer months, this is not recommended.
9. If your yard runs at a slope, make sure you have an irrigation system in place.
Proper irrigation is essential for overall lawn health. So if needed, install an irrigation system to allow water runoff from your lawn. If you don't feel confident doing this on your own, it's best to hire a contractor to do this for you.
For more information on summer lawn care and watering tips, check out our page Lawn Care - Summer Health.
Evergreen Turf is your source for the highest quality sod in Arizona. Our friendly, knowledgeable people are committed to answering all of your questions to ensure a stress-free experience with your new Arizona sod lawn. Whether you wish to sod a small play area for the family or an entire golf course, Evergreen Turf can help you make it happen.
Our team serves customers throughout Arizona, including Phoenix, Mesa, Tempe and Tucson. Browse our website for information and tips on how to create and maintain a beautiful lawn, or give us a call if you don't find what you are looking for. Better yet, stop by and meet the team at our convenient Chandler location.