Desert Landscaping: A Great Way to Conserve Water
Desert landscaping has become a popular trend in the Southwest in recent years due to the ever-present need to conserve water. Using native plants is a great way to create a beautiful, low-cost, low-maintenance lawn. No more worrying about wasteful habits and high water bills!
If you are designing your landscape right now, make sure you buy appropriate plant life for your part of the country. Most of the Southwest has poor soil and hot weather, so buy plants suitable to this climate. There is an endless variety of plants that are drought-tolerant and thrive in sandy soil. Most people know that cactus and yucca do well in this environment, but did you know that there are also tons of flowers that do best when exposed to sun for the majority of the day? For example, oleander, juniper, and bougainvillea are all native plants that should grow well in your desert lawn landscaping. Consult a lawn care professional for additional recommendations on flowers that can bloom and flourish in your environment.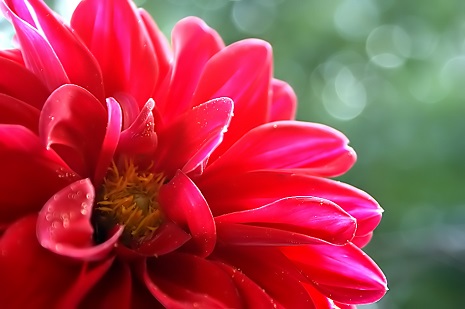 Another tip to conserve water is to buy small window planters and install them outside (as well as inside) your home. It's best to put climate-sensitive plants indoors near a window so that you can control their environment, plus it never hurts to show them off to your neighbors!
It's time to redefine the way people think of "Lawns" - Desert landscaping does not solely consist of concrete, rock lawns, and decaying driftwood. There are many other ways to arrange a desert yard. Consider adding a pool, spa, or wading pond to your lawn to add a different aesthetic quality to it. And if you do want grass in your lawn, just make sure you buy native species like Bermuda grass. Bermuda is built to withstand hot temperatures and dry climates. Evergreen Turf offers several different varieties of sod that are suited for the Arizona climate.
When planting, be sure to give roots time to anchor into the soil. In the Southwest, the wind can be just as harsh as the sun, so you may want to install fences or hedges around your property to block out some of the wind. Additionally, temporary tarps and cover-ups can be used to help with the wind issue. Talk to a professional landscaper to learn about the best watering timetable for your plants. Landscapers may even install a timed drip irrigation system to help you conserve water. They can also help you brainstorm other desert landscaping options, install pools, and create beautiful lighting around your lawn.
Here are some final tips to ensure you have the best desert landscape lawn out there:
Only water in the mornings or evenings to help conserve water.
Check your soil's moisture-level from time to time to make sure it doesn't get too dry.
In the fall and spring you may only need to water your landscape once a week, but check with a professional for tailored advice.
Late fall and winter allow for even more water conservation due to the increase in rain, snow, and water runoff.
For more information about maintaining your Arizona sod, or installing new sod, feel free to contact us at Evergreen Turf, Arizona's Premier Sod Supplier.
Seasonal Arizona Sod and Lawn Care Tips
Enter your email address below and we'll remind you when it's time to reseed & change your irrigation schedule. You can remove yourself from our list at any time.
Connect with us for more tips and information.
Facebook
For questions or to order by phone call:
(480) 456-1199
Popular Articles