With the addition of our Black Garden Soil, your dirt becomes what nature intended, a healthy, vibrant soil that holds the right amount of water and nutrients for balanced soil structure and a great root system. An All Natural, blend of composted mulch, manure, and soil, designed specifically for Southwestern Soils. Our Black Garden Soil will breath life into your Vegetable Garden, Flower Beds, Lawns, or Landscape.
Black Garden Soil delivered in a bulk bag to your home for use in:
Vegetable Gardens
Flower Beds
New Lawn Mix
Overseeding Lawns
Black Garden Soil works best when it is incorporated into the top few inches of your existing soil to enrich and improve it. A blend of composted wood mulch and fully composted manure, these ingredients encourage microbial activity for plant growth.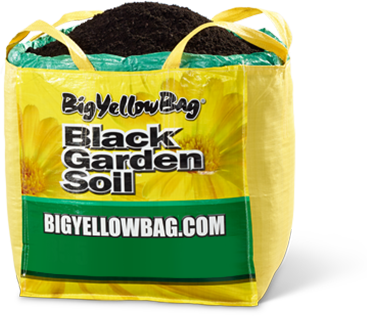 Helps lawns too—raking in Black Garden Soil helps break down thatch, and encourages deeper, healthier roots.