Create Your Own Backyard Gym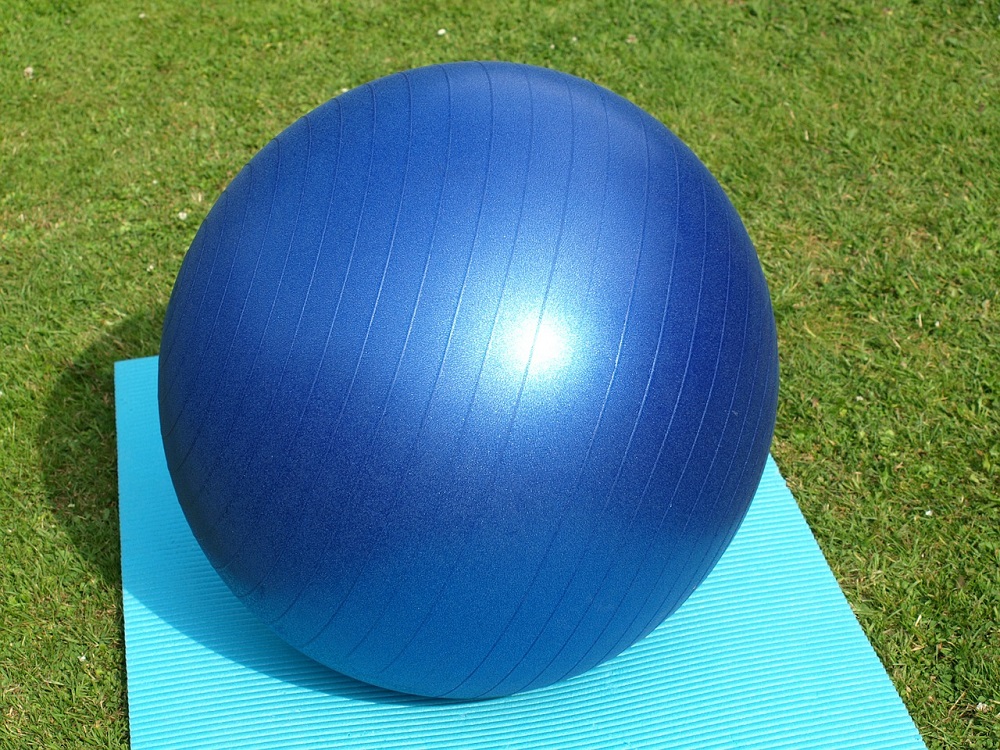 Put down those leftover holiday goodies. It's a new year and the "I'll start tomorrow" mentality is no longer going to fly. If you're ready to get fit in the New Year, look no further than your own home. Gym memberships are often expensive and can be particularly overwhelming for the newcomers, but with a little ingenuity you can create your own backyard gym in no time at all.
Easy and Affordable
When it comes to simple projects on a tight budget, imagination is king. Here are some simple ways to feng shui your way to a beautiful fitness space.
Work with what you have. If you have a deck or patio, reserve a portion of it for your physical "me time." Decorate the space with a few potted plants and a vintage chest to hold your kettle bells, yoga mat, jump rope, and dumbbells. Just be mindful of the elements and craft your space with rainy days in mind.
Peruse virtual garage sales. If you're partial to weight training, shop used. While home gyms wreak havoc on your bank account at full price, sites like Craigslist.org are great for scoring amazing equipment. The "Free" section requires patience and even more luck as owners usually advertise first come, first served, but bench presses and free weights do pop up from time to time.
Jazz it up. Complement Mother Nature's beauty with functional, outdoor-friendly decor. Have a little fun and make sure your space is aesthetically pleasing because if you enjoy looking at it, you'll be more likely to get outside and complete your workout. Consider making a suspended shelf out of a piece of wood and a little rope for fresh towels or a water bottle. Don't forget a wireless dock for your phone if music is your motivator.
See the potential. Everyday household items can become weights. Lifting, after all, is quite simply the act of picking heavy things up and putting them back down. Fill water jugs with sand or take a trip to your nearest junkyard for an oversized tire you can flip across the lawn. Mark a few start and end points with a moveable object, squat to pick it up, and do walking lunges to your next location to put it back down.
Advanced Projects
Build a Bar. Ditch the standard in-home equipment altogether for a DIY pull-up bar and your backyard gym will be off to an impressive start in just a weekend's time. If you enjoy a good tricep dip at the gym, simply build a second parallel bar for a more versatile routine. Don't underestimate the power of training with your own body weight as the exercise options it will provide are endless.
Convert a shed or detached cottage. This idea requires a little time and money, but if you're already lucky enough to own one, clean out the cobwebs, donate those old boxes of junk, and get started! Remove the door to create an inviting entrance and allow for natural light. Paint the exterior and move what equipment you have into the space. While this undertaking may seem unworthy of your time, especially if you've already converted a spare bedroom into a gym, the simple change of scenery may be all it takes to reignite those fitness goals.
Pick one project at a time and you can have your own backyard gym (and maybe a few envious neighbors) without ever having to sign another fitness center contract. Once you see the finished result, you'll be proud of more than just your biceps.
For instructions on how to build a pull-up bar, visit: Fitstream.
Evergreen Turf is your source for the highest quality sod in Arizona. Our friendly, knowledgeable people are committed to answering all of your questions to ensure a stress-free experience with your new Arizona sod lawn. Whether you wish to sod a small play area for the family or an entire golf course, Evergreen Turf can help you make it happen.
Our team serves customers throughout Arizona, including Phoenix, Mesa, Tempe and Tucson. Browse our website for information and tips on how to create and maintain a beautiful lawn, or give us a call and talk to one of our sod specialists at 480-456-1199 if you don't find what you are looking for. Better yet, stop by and meet the team at our convenient Chandler location.
Seasonal Arizona Sod and Lawn Care Tips
Enter your email address below and we'll remind you when it's time to reseed & change your irrigation schedule. You can remove yourself from our list at any time.
Connect with us for more tips and information.
Facebook
For questions or to order by phone call:
(480) 456-1199
Popular Articles