DIY Backyard Games: Build your own Backyard Games to Play with the Family
Are you looking for some ways to better enjoy your backyard? Do you want something fun to entertain family and friends? You don't need to invest thousands of dollars into a swimming pool or play set to have a good time. Rather, you can easily construct your own backyard games that can provide endless entertainment. Here are a few popular DIY backyard games that you can build with a just a handful of readily-available materials: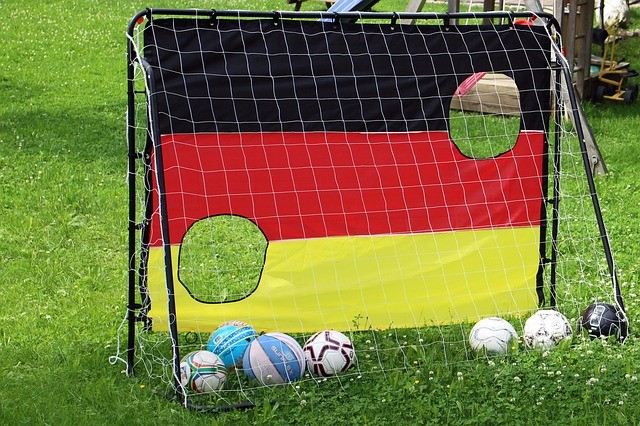 Soccer goal
There's a reason why soccer is the most popular DIY backyard games in the world - the only things you need to play are a ball and a goal. You can buy a ball at any store and you can make your own goal with PVC piping and a net.
The most important step in the process is to carefully plan out your dimensions. Once you have the dimensions planned, you can build the frame with PVC pipe and PVC joints. Be sure to glue the pipes into the joints to keep the goal sturdy. Use deer mesh on the back and sides to form the net and connect the mesh to the pipes with zip ties. Finally, weight the goal down with small sandbags in the corners.
Ladder golf
Ladder golf is a fun backyard game that the whole family will love. Ladder golf involves a three-level "ladder" made from PVC pipes. You throw bolas - which are two golf balls connected by string - onto the ladder and each team gets points depending on where the bola lands.
Much like the soccer goal, you can build a ladder by simply cutting PVC pipes and attaching them together with glue and joints. For the bolas, all you need to do is drill holes through golf balls and connect them with strings. In no time at all, you'll have a simple game that everyone can enjoy.
If you have young kids that may not be able to play some of these games, check out our article: Kid Friendly Backyard Ideas
Sandbox
Every kid loves a sandbox. The good news is that they're very easy to make! You just need 12 pieces of lumber cut to identical dimensions, a liner, and, of course, sand. Each side of the sandbox should have a wall made of three pieces of lumber stacked on top of each other. That makes the walls high enough to keep the sand in.
Start with the bottom layer of lumber. Then line the bottom of the box with a plastic tarp, drilling it into the lumber sides. Then place the top two layers of lumber onto the walls and drill the pieces together. After you fill the box with sand, it's ready for play!
Cornhole
Cornhole is a unique game that requires two rectangular boards, with each slightly elevated in the back. Each team throws corn-filled bags at the boards with the goal of getting the bags in the holes in each board.
You can make your own boards with plywood and two-by-fours. Simply cut the plywood to your desired dimensions and then mount the two-by-fours on the elevated ends as legs. Use a saw to cut holes in each board and you're ready to go.
Shishkaball
Shishkaball is one of the most classic DIY backyard games. It involves a wire mesh cylinder that sits atop a round wooden pedestal with holes in the bottom. Players take turns pulling out yard stakes at the bottom of the cylinder until pit balls in the cylinder fall through the holes. It's easy to make and is fun for all ages.
With a little time and effort, you can turn your backyard into a fun entertaining area. Check out these games and more to transform your yard.
Evergreen Turf is your source for the highest quality sod in Arizona. Our friendly, knowledgeable people are committed to answering all of your questions to ensure a stress-free experience with your new Arizona sod lawn. Whether you wish to sod a small play area for the family or an entire golf course, Evergreen Turf can help you make it happen.
Our team serves customers throughout Arizona, including Phoenix, Mesa, Tempe and Tucson. Browse our website for information and tips on how to create and maintain a beautiful lawn, or give us a call and talk to one of our sod specialists at 480-456-1199 if you don't find what you are looking for. Better yet, stop by and meet the team at our convenient Chandler location.