Dos & Don'ts of Laying Sod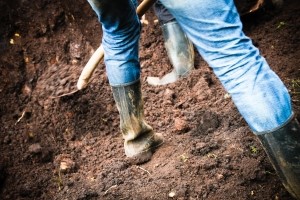 Laying new sod in a yard is a fairly straightforward process but it does take the right tools, some expertise and a measure of patience. Without even one of these, the homeowner is probably destined to have a brown and dying lawn by the end of the summer. Here are the most important Do's and Dont's to know when laying sod in Arizona:
DO Measure Carefully
Laying sod is relatively expensive - around $3.50 per square yard, plus labor - so it behooves a homeowner to measure carefully and use a little as possible. In addition, properly measured sod shows less in the way of joints and results in a better looking lawn, at least at the very beginning.
DO Prepare the Soil
The first step is to test the soil. You can get a kit to test your soil yourself or ask a lawn care professional you trust to help you. They will tell you everything you need to know. Then, add a rich nutrient base that will leave the soil slightly acidic - a pH between 6 and 7.5 is best.
DO Work the Ground
Rough tilling of the soil to a depth of two inches is crucial as it allows the roots of the sod to easily penetrate the soil. It takes some time and work but this step is well worth the effort. Next, thoroughly wet the area and apply "starter" fertilizer that is high in phosphate. Take the time to work this material into the soil to avoid root burn.
DO Install Properly
Start by installing along the longest straight line you can find - either your driveway or the curb along the front of your yard. Then stagger the next row so that the joints do not line up. Take your time to lay the pieces of sod firmly against each other without leaving gaps or causing overlaps. Finally, roll the entire lawn one time to improve the contact between the sod and the ground underneath.
DON'T Let the Soil Dry Out
Dry, hot climates like those here in Southern Arizona will quickly evaporate the moisture in sod before it becomes properly established. This fact means that you will have to water at least once a day - preferably in the evening so the roots of the sod have a chance to absorb as much water as possible.
DON'T Use the Lawn Immediately
Most homeowners want perfectly manicured lawns right out of the box but, with a new sod lawn, you will have to live with a little untidiness for three weeks to one month. Definitely do not mow it and try to stay off of it as much as possible. You will eventually be rewarded.
Evergreen Turf is your source for the highest quality sod in Arizona. Our friendly, knowledgeable people are committed to answering all of your questions to ensure a stress-free experience with your new Arizona sod lawn. Whether you wish to sod a small play area for the family or an entire golf course, Evergreen Turf can help you make it happen.
Our team serves customers throughout Arizona, including Phoenix, Mesa, Tempe and Tucson. Browse our website for information and tips on how to create and maintain a beautiful lawn, or give us a call and talk to one of our sod specialists at 480-456-1199 if you don't find what you are looking for. Better yet, stop by and meet the team at our convenient Chandler location.