Easy Landscape Ideas for Arizona Homeowners
Most people want their home to be inviting, warm, cozy and busting with life from the moment you enter the drive way to the moment you go through the back door. The importance of great landscaping cannot be ignored as it not only gives your home its beauty but also brings your yard to life.
There are many easy landscape ideas for Arizona homeowners; however, it's also easy to get overwhelmed with the abundance of choices out there. Usually, the simpler the concept or idea the better. You shouldn't complicate your front or back landscaping. Just follow these easy landscape ideas.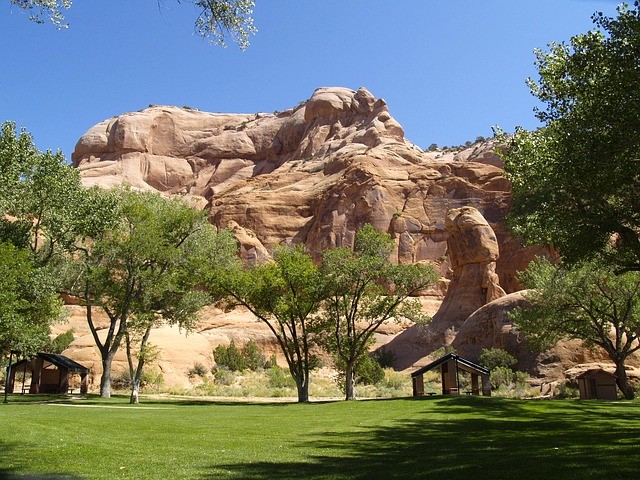 Consider installing sod for your landscaping - Sod is a perfect solution especially if you are looking for quick results or wish to repair a part of your lawn. It's relatively easy to install and also inexpensive. There are many advantages to having a sod yard, such as creating good drainage and preventing soil erosion.
Plant flowering plants that grow well in the desert - Another easy landscaping idea is to choose flowering plants that also thrive in desert conditions. This simply means they require less water to survive and stay green which in turn means water conservation. Such plants include; yellow columbine, angelica daisy, and canyon penstemon among others.
Install a river rock dry creek - This is quite easy to create. Materials needed can be sourced from your back yard. It however requires a bit of creativity, imagination and your artistic eye in order to make it look pretty. The idea is to bring an illusion that an ancient river once passed through your backyard. All you need are rocks of different sizes preferably those with gray tones. First, dig a shallow trench and arrange the rocks to look like a dried river bed. You could do this yourself or hire somebody to do it for you.
Terraces - Most people have adopted the common practice of putting hills and slants in your garden but this is a recipe for problems such as soil erosion. Having terraces instead helps solve erosion problems as well as provide room to take care of your garden. It also gives it a fresh new look
Add some cactus - Another easy landscaping idea is the use of cactus. They consume very little water and thrive in the sun making them a must have for your garden. An example of a good cactus plant to use is the bunny ear cactus.
Drip irrigation system - Finally, it's important to install a drip irrigation system. This system is efficient especially in terms of minimizing water waste. It also minimizes the amount of time you need to water your plans and can help prevent the spread of plant diseases among other benefits.
The above ideas can be implemented without much time or money invested on your part. The final result will be a beautiful home landscape that you and your family can enjoy for many years to come.
Evergreen Turf is your source for the highest quality sod in Arizona. Our friendly, knowledgeable people are committed to answering all of your questions to ensure a stress-free experience with your new Arizona sod lawn. Whether you wish to sod a small play area for the family or an entire golf course, Evergreen Turf can help you make it happen.
Our team serves customers throughout Arizona, including Phoenix, Mesa, Tempe and Tucson. Browse our website for information and tips on how to create and maintain a beautiful lawn, or give us a call and talk to one of our sod specialists at 480-456-1199 if you don't find what you are looking for. Better yet, stop by and meet the team at our convenient Chandler location.
Seasonal Arizona Sod and Lawn Care Tips
Enter your email address below and we'll remind you when it's time to reseed & change your irrigation schedule. You can remove yourself from our list at any time.
Connect with us for more tips and information.
Facebook
For questions or to order by phone call:
(480) 456-1199
Popular Articles