How to Fix Trouble Spots in Your Lawn
Almost everyone loves the look of having a lush green lawn in their yard. The problem is that despite your best efforts, there may be areas in your lawn that are just not giving you the results you want no matter what you do. It may be too difficult or expensive to remedy areas that are too shady or have poor soil that doesn't drain well that are causing problems with your lawn in Arizona, not to mention having to deal with drought conditions. Instead, you may want to consider going in a different direction and planting plants that are more agreeable to the unique conditions of your landscape instead of dealing with grass problems.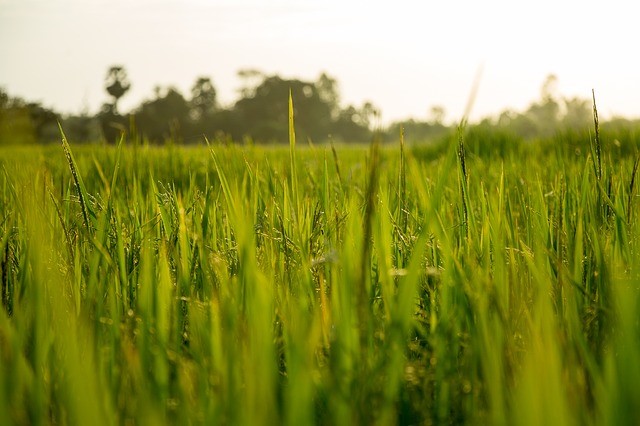 Too Much Shade?
Somehow, the idea of having to deal with too much shade would seem almost an oxymoron to native Arizonians. But believe it or not, there are shade loving plants that are desert-adapted for our area. Many are quite suitable for planting in shady areas under your trees where it is difficult to keep grass alive. These plants are available in a wide variety of species so that you are not relegated to plants that look like they belong only in the desert.
You can add color and pizazz to your landscape by adding partial shade-loving perennials, including, hydrangeas, azaleas and camellias. For full-shade conditions, there are a variety of shrubs and succulents to choose from, including:
Aloe Vera
Elephant's food
Golden columbine
Japanese boxwood
Snake plant
Yerba Mansa
Take Advantage of Ground Covers
Plants that are of a ground covering nature can be very useful in covering problem areas in your lawn. Some may flower during certain times of the year to provide additional color to your landscape. Be advised. Ground covers can:
Help control erosion
Add greenery and interest to rockscapes
Reduce weeds
Control glare
Stand up to foot traffic
For shady areas, consider planting the following ground covers:
Asiatic or Confederate Jasmines
Liriope
Mondo Grass
Pachysandra
For sunny areas on your lawn where the soil quality is poor and dry, but drains well, consider planting:
Ground Morning Glory
Gold Dalea
Trailing Gazania
Prostrate Germander
Dealing with Damp Areas
Areas in your lawn that do not drain well and remain moist for most of the time can wreak havoc with your lawn. This may be because of the slope of your yard or uneven areas. It can also be difficult to remedy, so instead of grass, consider planting shrubs that will thrive in these conditions.
Moisture loving shrubs include:
American Beautyberry
Virginia Sweet Spire
Wax Myrtles
Consider plants grown from bulbs that can stand up to some amount of continual wetness and actually help soak it up, including:
Caladium
Calla Lilies
Cannas
Elephant Ears
Contact us for any questions you may have or advice on dealing with your specific lawn issues. Our friendly and knowledgeable staff will be happy to assist you.
Evergreen Turf is your source for the highest quality sod in Arizona. Our friendly, knowledgeable people are committed to answering all of your questions to ensure a stress-free experience with your new Arizona sod lawn. Whether you wish to sod a small play area for the family or an entire golf course, Evergreen Turf can help you make it happen.
Our team serves customers throughout Arizona, including Phoenix, Mesa, Tempe and Tucson. Browse our website for information and tips on how to create and maintain a beautiful lawn, or give us a call and talk to one of our sod specialists at 480-456-1199 if you don't find what you are looking for. Better yet, stop by and meet the team at our convenient Chandler location.