Your Guide: How to Prepare Soil for Sod in 6 Steps
There are few things more satisfying to a homeowner than having a beautiful green lawn. But first, you'll want to make sure you're installing it correctly, and the first step is making sure your soil is ready for sod installation. Here's how to prepare soil for sod to ensure you end up with the desired results.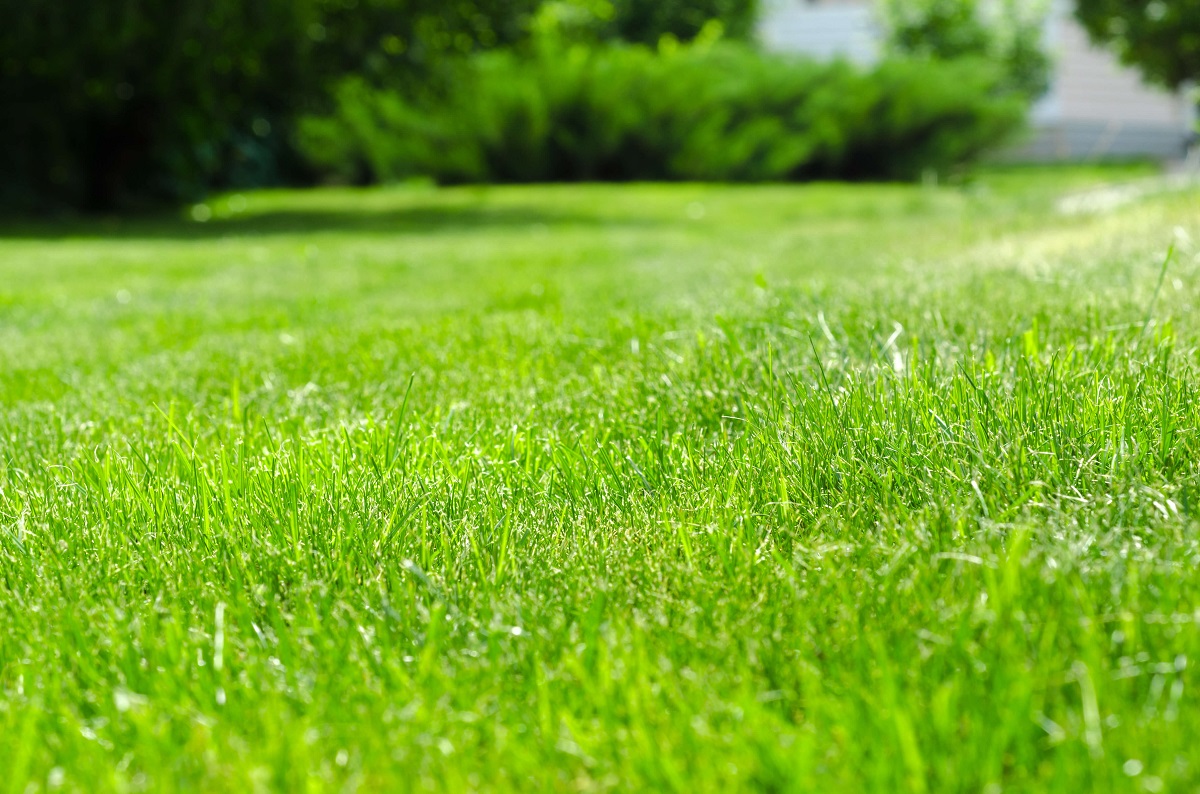 Soil Preparation for Sod Checklist
Step 1: Test the soil. Not all Arizona sod is the same, so you'll want to make sure you purchase the right type based on alkaline content of the existing soil. This is achieved by testing the soil's pH level with a kit from your local garden center.
Step 2: Install or prepare sprinklers. Naturally, fresh sod is going to require maintenance and regular care; therefore, a sufficient irrigation system is the key to success. If your yard is already equipped with one, mark each sprinkler head with a flag and be cautious not to damage them when you attempt step three.
Step 3: Remove grass and weeds. In order for sod placement to be successful, your yard must be completely cleared of grass, weeds, rocks, twigs, and debris. Kill existing vegetation with either chemical or organic products. Then, clear the vegetation and rake up additional debris, such as rocks, so that there is nothing left to physically interfere with sod installation.
Step 4: Consider grading. If your lawn is flat, be sure to build up soil around your home and other structures to prevent water from pooling. Your goal is for the yard to slope slightly to avoid overwatering.
Step 5: Spread topsoil. This is not always mandatory, but adding soil amendments to your lawn can help with sod's ability to root and gain proper nutrients for growth and sustainability, which is of particular importance in Arizona's desert climate. If you need topsoil, you can order some that will get delivered straight to your home from Big Yellow Bag.
Step 6: Water the soil. As a final step, dampen the soil with water just before you are ready to install sod (which should be laid as soon as it is purchased/delivered). Do not create mud puddles; rather, give the soil a quick once-over with the hose to lightly moisten the surface.
It's as simple as that - now you know how to prepare soil for sod. Although the steps are not necessarily difficult, they can be time consuming depending on the size of your yard. Dedicate the proper time for soil preparation and soon you'll have a lush landscape to call your own.
Evergreen Turf is your source for the highest quality sod in Arizona. Our friendly, knowledgeable people are committed to answering all of your questions to ensure a stress-free experience with your new Arizona sod lawn. Whether you wish to sod a small play area for the family or an entire golf course, Evergreen Turf can help you make it happen.
Our team serves customers throughout Arizona, including Phoenix, Mesa, Tempe and Tucson. Browse our website for information and tips on how to create and maintain a beautiful lawn, or give us a call and talk to one of our sod specialists at 480-456-1199 if you don't find what you are looking for. Better yet, stop by and meet the team at our convenient Chandler location.
Article last updated: 6/10/2021
Seasonal Arizona Sod and Lawn Care Tips
Enter your email address below and we'll remind you when it's time to reseed & change your irrigation schedule. You can remove yourself from our list at any time.
Connect with us for more tips and information.
Facebook
For questions or to order by phone call:
(480) 456-1199
Popular Articles