Arizona Sod Specialists
If you are a homeowner living in Arizona and do not have a lawn in your front or backyard, or if you are unhappy with your current lawn and need to renovate it, you should consider using Arizona sod to improve the appearance of your property. A lawn helps cool down your property in the summer and is a great place for your kids to play when they're not in school, and you deserve to have a great-looking lawn to enjoy.
At Evergreen Turf, our knowledgeable experts have the experience to help you determine which type of Arizona sod you will need to make the perfect lawn. If your home used to have rocks, cacti and other xeriscaping instead of a lawn, you may not be familiar with what types of grass work best in your area, or how to take care of your lawn once we have put it in place.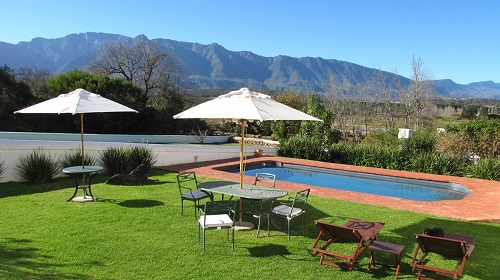 Instead of preparing your lawn and spreading grass seed, and then applying water and fertilizer while keeping your fingers crossed that your efforts will result in a new and growing lawn, you can get an instant lawn by having us install our sod.
Established in 1999, we have been producing sod not only for homeowners in Arizona cities such as Tucson and Phoenix, but also for sports facilities and major golf courses. Our sod has beautified such sites as the Arizona Cardinals stadium, the Links at Continental Ranch, Phantom Horse Golf Course, the Phoenician and the University of Arizona soccer field.
We focus on warm weather sod varieties to better meet the needs of our Arizona lawn customers, such as Bermuda, Hybrid Bermuda and golf course varieties such as St. Augustine, Tifway and Tilgreen.
Once we install or renovate your lawn, we are standing by to help you take care of it. For example, after you arrange for us to install sod at your Phoenix home, you may need some additional help and guidance on how to water and fertilize your new lawn. We even offer a free service that lets you sign up to get our Turf Tips newsletter, with reminders about lawn care and keeping your sod healthy and lush all year long. To help out our customers, we are happy to remind about when it's time to over-seed your lawn and give you information on irrigation and mowing.
Because temperatures soar during the summer in Arizona, we make a point of helping our customers prepare their lawns for optimal summer health. We can also assist you in the fine points of removing weeds from your property as well as what to do about controlling bothersome insects.
One of the reasons we get so much repeat business as well as referrals is our attention to detail and our relentless focus on customer service. Satisfied neighbors tell one another about the excellent job we do at providing sod in Arizona. Please feel free to call us or contact us through the website if you have any questions or would like to set up an appointment with one of our specialists. Our friendly staff is standing by to help you with all your sod needs.
For more information about maintaining your Arizona sod, or installing new sod, feel free to contact us at Evergreen Turf, Arizona's Premier Sod Supplier.
Select the perfect turf using our lawn selector. Once you've found the perfect type of grass, you can order online or by phone. Learn how to measure your lawn and how to install your new lawn with our helpful online guides.