How to Incorporate Edible Landscaping to Your Arizona Yard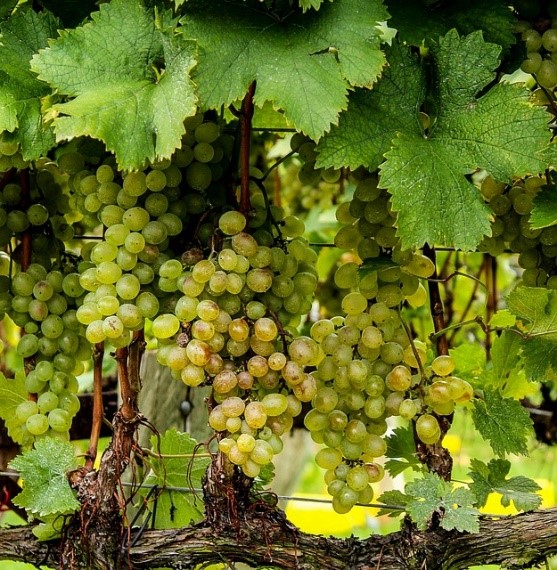 As more families attempt to achieve a healthier diet or a more sustainable lifestyle, the concept of edible landscaping in your front and backyard is a growing trend. With edible landscaping, you do not need to have a specific area in your yard that is devoted solely to a vegetable garden. By integrating food plants into your landscape as substitutions for plants that are solely for ornamental purposes, you can make better use of your existing or proposed landscape design. This gives your landscape a more practical use that can provide you and your family with health and economic benefits, in addition to its aesthetic quality.
Bringing Together Edibles with Ornamentals
While edible plants such as vegetables, berries, fruit trees, and edible flowers may serve the utilitarian purpose of supplying food for your family, they also bring a beauty that can enhance your landscape. You will want to choose your plants accordingly, depending upon the amount sunlight exposure available and the type of soil you have. There are varieties of plants to choose from for whatever growing conditions you may have at your home.
For sunny areas, consider fruit trees. If space is limited, choose from the wide variety of dwarf fruit trees available. You will be able to enjoy their colorful flowers when they bloom and then enjoy the benefit of the fruit they produce later on. Keep in mind to include strong lines with creating your garden plan to tie the various types of ornamentals and edibles together based on how your plants will transform over the course of the seasons.
Consider interspersing colorful and practical sun-loving herbs such as basil as borders along walkways or conveniently within reach of your kitchen along your back patio. For shady areas during the cooler season, consider planting borders of leafy lettuce mixed with edible nasturtium for a striking contrast.
Common Mistakes with Edible Landscaping
It is very easy to go overboard when you first begin incorporating edible plants into your landscape design. You will want to plan the amount of plants that will be planted according to how much you and your family will actually eat. Too many plants or a lack of design can transform your landscape into a disorganized and scraggly mess.
Do not plant more than you plan to consume, otherwise your hard work will be a waste. It is important to consider the amount of maintenance that edible plants require such as watering, mulching, pruning, weeding, and harvesting. You may want to consider choosing perennial plants that will require a little less maintenance.
Suitable Plants for Your Area
Falling within the USDA Zone 9a and 9b planting regions respectively, Phoenix and Tucson have two growing seasons, the fall and the spring. Some examples of edibles that do well in the fall include:
Oregano
Cilantro
Parsley
Kale
Cabbage
Lettuce
Asparagus
Nasturtiums
Calendulas
Peaches
Citrus fruits
Raspberries
Blackberries
Strawberries
For the spring season, consider planting more heat tolerant edibles such as:
Basil
Anise hyssop
Melons
Cherry and slicing tomatoes
Peppers
Cucumbers
Edible landscaping is an easy way to make your landscape more practical without compromising its aesthetic appeal while providing fresh produce for your family. For more information, check out our article: How to Prepare for Fall Vegetable Gardening.
Evergreen Turf is your source for the highest quality sod in Arizona. Our friendly, knowledgeable people are committed to answering all of your questions to ensure a stress-free experience with your new Arizona sod lawn. Whether you wish to sod a small play area for the family or an entire golf course, Evergreen Turf can help you make it happen.
Our team serves customers throughout Arizona, including Phoenix, Mesa, Tempe and Tucson. Browse our website for information and tips on how to create and maintain a beautiful lawn, or give us a call and talk to one of our sod specialists at 480-456-1199 if you don't find what you are looking for. Better yet, stop by and meet the team at our convenient Chandler location.