October Gardening & Lawn Care Tips
Fall is here! In Arizona, that means beautiful weather and ample opportunity to enjoy the crisp air outdoors. What better time to get your lawn and garden in tip-top shape?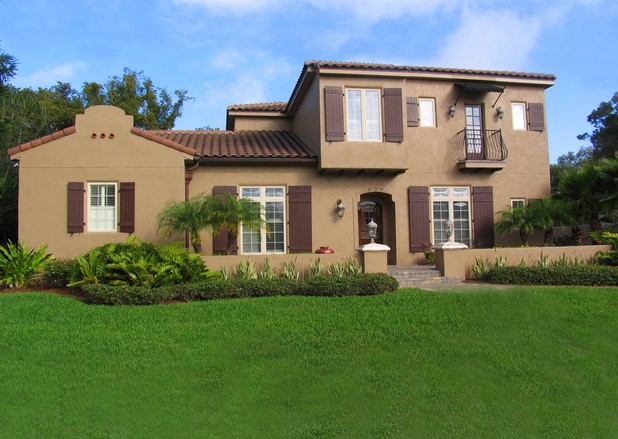 To make your fall lawn maintenance as easy as can be, we've put together this handy to-do list.
Fall Lawn To Do List
Plant Fall Veggies
Plant Trees and Shrubs
Mow Existing Lawn Down to 1/2 Inch
Plant Winter Lawn
Apply Lawn Fertilizer
Plant Fall Veggies
Residents of southern Arizona are lucky enough to be able to plant and grow vegetables in the fall. If you plan it right, you can be reaping the rewards of your fall gardening all season long. Here at Evergreen Turf, we specialize in growing and installing sod, not gardens, but we've found this Vegetable Planting PDF Calendar for Maricopa County that will help guide you in your gardening endeavors.
Plant Trees and Shrubs
October is the best month for planting trees and shrubs. The only exception is Palm Trees as they typically do best when planted during spring or early summer. For more on this, check out our article 5 Trees that Grow Well in the Arizona Fall.
Mow Existing Lawn Down to ½ Inch
In order to make room for your winter lawn you need to cut your summer lawn very short, about 1/2 inch to 1/4 inch. This may take a couple sessions of mowing to accomplish. Next, if you have a lot of accumulated thatch, you need to rake your lawn to get rid of this excess material. Otherwise, you winter lawn won't receive enough oxygen for optimal growth.
Plant Winter Lawn
The most popular method of keeping a sod grass lawn green through a Southwest winter is to over-seed with perennial ryegrass. This means buying a bag of seeds and sprinkling them over your current lawn. The better quality your grass seed, the better quality your lawn will be. It is important to spread your seed as evenly as possible for the best results. Most home lawns need between 15-20 pounds of seed per 1,000 square feet.
Apply Lawn Fertilizer
This will help your Bermuda lawn come out of dormancy in the spring and will also help you establish a beautiful winter lawn. Make sure you keep your lawn free from pets and kids on the day you apply the fertilizer. If you have any questions on how to do this, give us a call at 480-456-1199.
After you have fertilized your winter lawn, you will want to make sure you water it regularly until it is well established, then you can cut back on your watering schedule.
So there you have it. Follow this fall lawn to-do list and your back yard will be the envy of all your neighbors!
Evergreen Turf is your source for the highest quality sod in Arizona. Our friendly, knowledgeable people are committed to answering all of your questions to ensure a stress-free experience with your new Arizona sod lawn. Whether you wish to sod a small play area for the family or an entire golf course, Evergreen Turf can help you make it happen.
Our team serves customers throughout Arizona, including Phoenix, Mesa, Tempe and Tucson. Browse our website for information and tips on how to create and maintain a beautiful lawn, or give us a call and talk to one of our sod specialists at 480-456-1199 if you don't find what you are looking for. Better yet, stop by and meet the team at our convenient Chandler location.